To play along, just answer the following three (3) questions…
• What are you currently reading?
• What did you recently finish reading?
• What do you think you'll read next?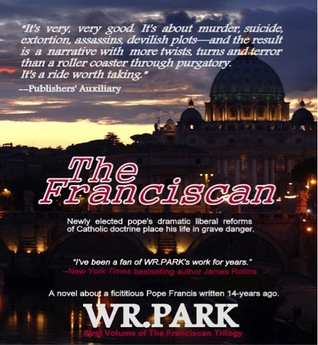 01. Currently Reading:
The Franciscan
by W.R. Park. A new Pope is rushed into office by a Cardinal who wants someone he can control. But this man has more resolve and focus than expected, staying strong through death threats and murder.
02. Recently Finished:
Rebel
by Amy Tintera. The sequel to Reboot, Wren and Callum escape the HARC facility and journey to the all Reboot city where they hope to find peace, but instead are recruited for revenge.
03. Reading Next:
The Art Forger
by Barbara A. Shapiro. An artistic mystery including missing paintings, forgery for hire, and unexpected discoveries of once lost art.