To play along, just answer the following three (3) questions…
• What are you currently reading?
• What did you recently finish reading?
• What do you think you'll read next?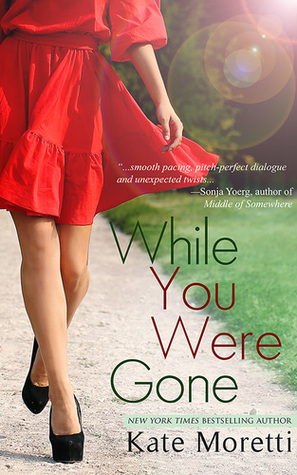 01. Currently Reading:
Molly Lee
by Andrew Joyce. Meeting Huck Finn once, Molly Lee is inspired to leave her home and find him. What follows is a grand adventure filled with good and bad as Molly Lee survives the gold rush to the West.
02. Recently Finished:
While You Were Gone
by Kate Moretti. A novella about a young violinist whose whole world is turned upside down when she's in car accident after breaking up with her boyfriend. Review will be available during the Blog Tour on Friday!
03. Reading Next:
Taking on Water
by David Rawding. A mystery novel involving two Northeastern families and a growing list of drug overdoses in their small town.